'Lavori in Corso', meaning 'work in progress' inspired the exhibition to adapt materials used during the developmental phase of an architectural project. Given the nature of the unfurnished surroundings the use of colourful graphics inspired by Gio Ponti's tile collection brings the exhibition content to life.
Agency
Something More Near
Client
Allianz

Project role
Brand applications, motion graphics, artwork

Photography credit
Marina Rosso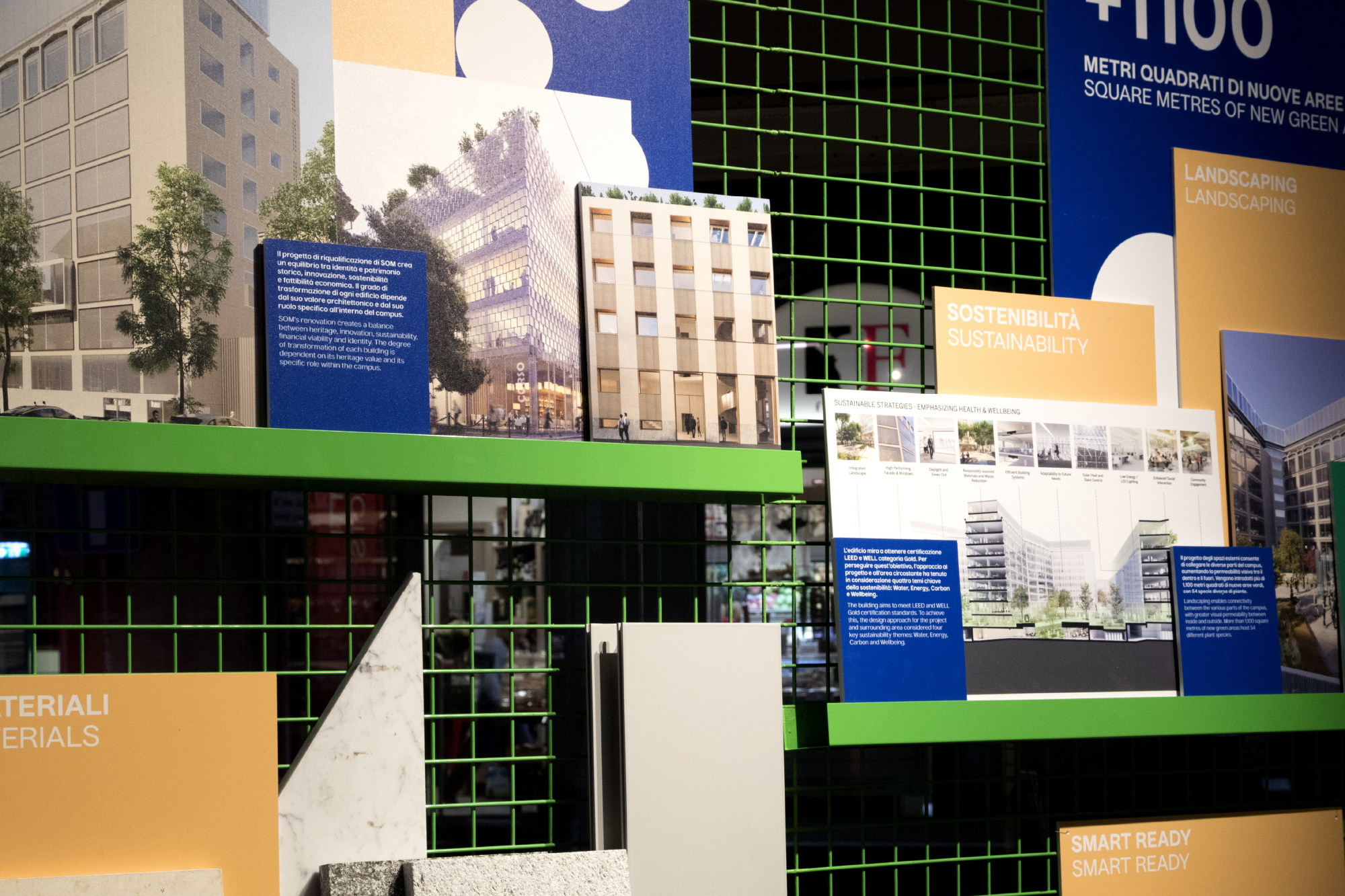 The Brooklands Aircraft Factory and Race Track Revival Project – or Re-Engineering Brooklands – is an interactive exhibition that tells the story of British innovation in aviation and motorsports, and inspires visitors to have a go at techniques and processes involved in the making of aircraft.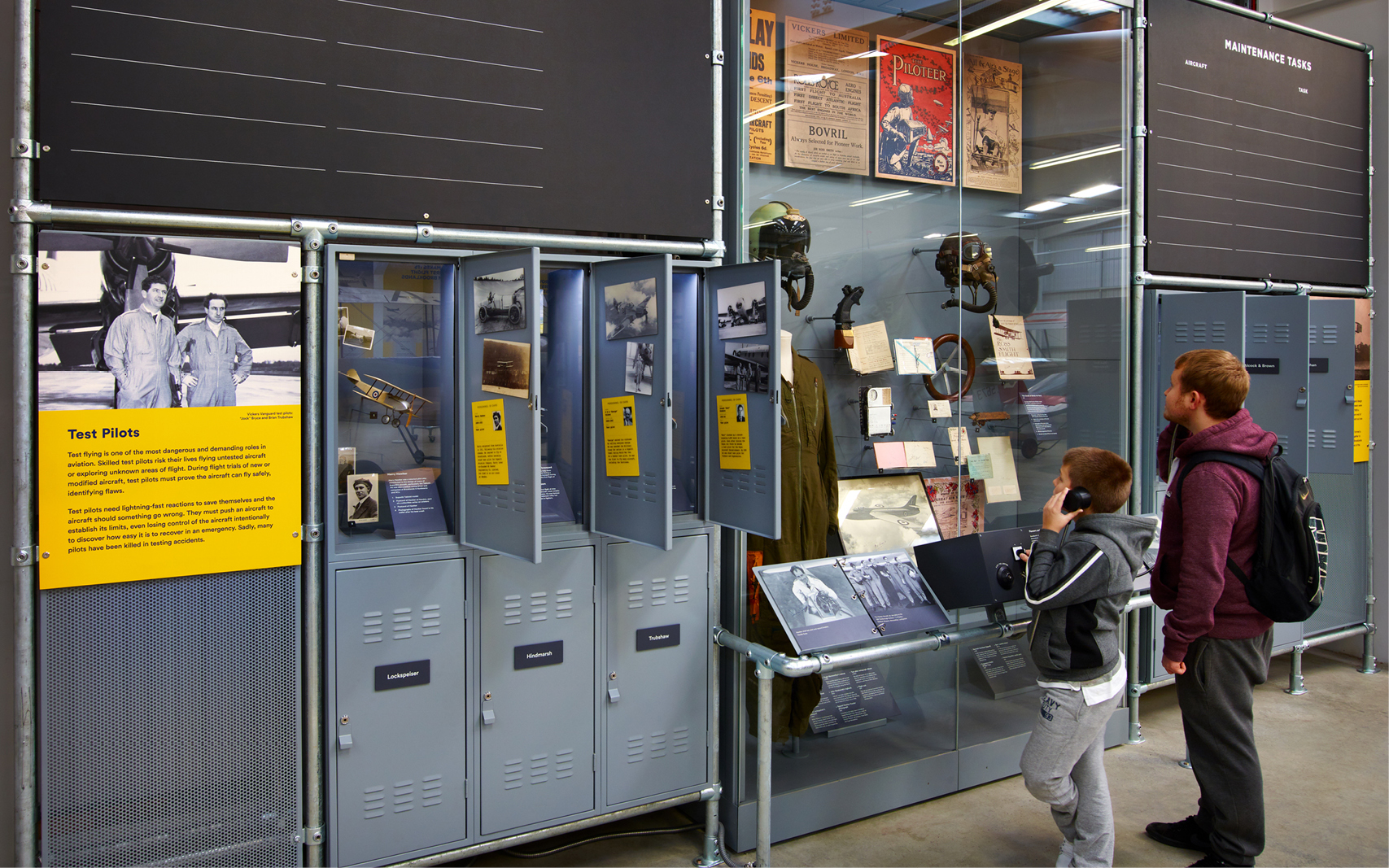 Nabino is a CBD marketplace – set up with the core belief in the positive power of cannabis. Aiming to make cannabinoids a part of everyday life for people all over the world. The brand and overall aesthetic is inspired by the broad spectrum of cannabinoids that CBD comes from. Chromatography was used to visually explore the broad range of components seen across the spectrum.



SECRET was a temporary exhibition at Science Gallery Dublin that explored the social and technological aspects of secrecy, particularly the future of surveillance, espionage and privacy. It aimed to get visitors to question their perception of what secrets are and how they are part of the fabric of our daily life.

The fragmented nature of the everyday scenes and conversations captured in Girl Band's album Talkies inspired the illustrative style of the title's character forms.

Project role Artwork and Typographic Design